*** FREEBIES ***

MY GIFTS TO YOU
It is my pleasure to share the many ways for you to experience the quality of my work. My free designs may be stitched out for personal use & may also be given as gifts as a finished project. The design files themselves are protected by copyright and many not be altered, shared or sold. For Terms Of Use for purchased designs please click : HERE .

1. At the bottom of this page you will find a sampling of free designs for your enjoyment. Below you will also find other opportunities to enjoy my gift designs and free collectable series.

2. Enjoy NLE's FREE newsletter also includes SUBSCRIBER ONLY gifts.
You may sign up at the link below to start receiving yours today!

****************************************
click the above link
After confirmation of your newsletter sign up you will also receive an additional
welcome freebie by automated return within 24 hours!
3. Needle Little Embroidery FREEBIES & Friends!
Join our group of embroidery friends for
NLE's ongoing Collectable Design Series & embroidery inspiration !!!
At your choice of venues:
Click preferred venue to join!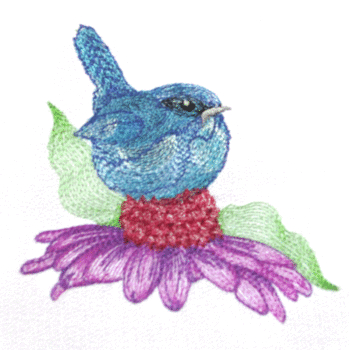 4. And for our Pinterest enthusiasts, Play, PIN 2 Win !!! Needle Little Embroidery has made it easy to add designs to your PINTEREST boards & have a chance to win your PINNED design! Not only is this a great way to keep track of the designs on your wish list but it's a great way to WIN them TOO! Just look through the site for your favorite design/s. THEN PIN them to your Pinterest board. Each week a lucky 'pinner' will be notified of their win. So be sure to check your board each Monday for a YOU are a WINNER message from me with details on how to receive your design.
** Good luck Pinners **
Now Please enjoy the gift designs below!